The early bird catches the worm, or so they say. Unfortunately, it's not so simple if you're out to net something other than worms. For example, a good fisherman knows that landing a good catch means choosing your time depending on the type of fish, time of year, phase of the moon, and a range of other factors that any good fishing site will run you through.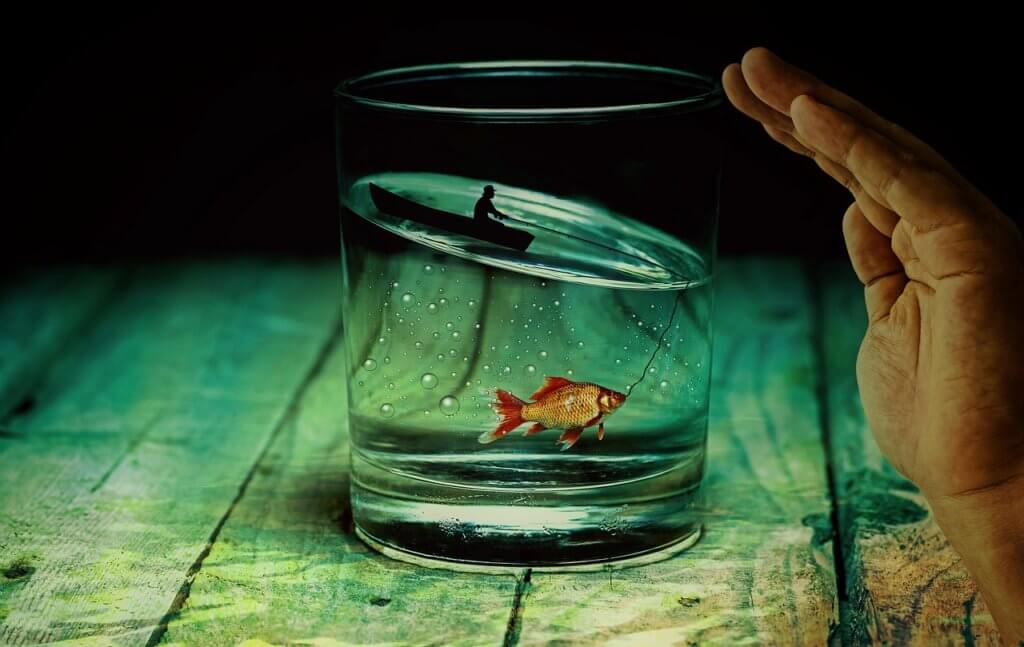 Content marketing, of course, is much the same. The early marketer may engage someone, but to reach the correct audience, and have the desired impact, you need to plan ahead. In fact, the art of marketing is more like fishing than you might immediately realize. Easy to learn, hard to master, and when done well can help you put dinner on the table.
Here are a few more similarities to mull over while you plan your next catch.
Patience
The most obvious parallel is the need for patience. Sometimes, once you're all set up, with the right bait, equipment, and conditions, you just have to wait. You can do other things in this time, such as making minor adjustments, preparing fresh lures, or simply studying the competition. However, just as you would not immediately reel your line back in, nor should you abandon a content marketing strategy if it does not see overnight success.
Once in a while, a marketing campaign really hits the mark, giving a business a significant boost in a comparatively short space of time. However, much like getting a bite as soon as you cast your line, this is often more a case of luck than judgement.
Of course, you should not wait indefinitely, and the flipside of this similarity is that you need to be able to admit when a marketing campaign is not working as well as planned. If nothing is biting, then it's time to reassess your tactics, and try something different.
Trying Alternative Approaches
Not all fish are caught with a pole and line. In fact, some are notoriously difficult to secure in this manner, and as such are rarely landed by even the most experienced angler. So remember that there is more than one way to approach content marketing, if you are willing to put the time and effort into trying something a bit different.
If multi-national corporations are like fishing trawlers, casting huge nets that bring in thousands of fish, then ecommerce startups are like spearfishers, carefully selecting their catch, and securing it with precision and finesse. Beforehand, they will have spent time studying the area, learning the behaviour of the fish, and waiting for the right moment.
While trawlers have the bigger catch, a percentage will be unsuitable, and either wasted or thrown back. Yet the spearfisher knows what they hope to catch, plans accordingly, and selects the perfect target.
As any marketer knows, most leads are only worthwhile if they can be converted. This is why buying leads, and using generic, wide-ranging marketing tactics can not only be an inefficient use of your resources, but can also give a false impression of your brand's success.
Choose the approach that is best suited to your business, and your budget, and hone it to perfection. There is no right or wrong answer; it is simply a case of discovering what works for you and the market you have chosen.
Practice
This brings us to the next similarity: practice. One of the benefits of online business is that it is relatively easy to break into, with online store builders, such as Shopify, providing a foolproof way to get started. This is just one of the reasons ecommerce sites have exploded in popularity in recent years.
With no need for a brick and mortar store, startup capital can be invested more creatively, while dropshipping allows budding content marketers to ply their trade without having to juggle manufacturing and distribution.
Yet many of these businesses fail within a year or two, or never truly achieve their potential. And this is often no more than a lack of experience. However, while a year of bad fishing might put someone off for life, for others it merely strengthens their resolve.
Learn to recognize failures as purely data for your future efforts. Every lesson can inform your next decision, and help you gain valuable insights into your audience, industry, and the marketing world.
There are some aspects of marketing that only come with practice, and while you can read the advice of experienced professionals, it is only through trying your hand at these tactics that you can really get a feel for them.
After all, a year of reading fishing blogs and researching strategies will not mean you can land a great catch on your first attempt. But as you get a feel for your equipment, and learn the behaviors and preferences of the fish, you will develop an understanding that no-one else's guidance could ever provide.
Research
If you set out to catch a particular type of fish, then there are several things you need to find out:
Habits – when is it active, when is it easiest to catch, and where can it be found at those times?
Habitat – where are the largest populations located geographically, and how can you ensure you are adequately equipped for the conditions there.
Bait – what does it like, and do its preferences change throughout the year? Does the bait need to be prepared in a particular way?
Restrictions – are there any regulations that will impact your choice of target, or the equipment you use?
Conditions – how much competition are you up against, and has anything happened recently that could affect your success.
As you can see, all of these points translate pretty handily for content marketing. You need to know which channels your target audience uses, on what sort of devices, and at what times of day. You should also be aware of their geographic locations, and how that might affect your marketing approach. Will you need to translate content into multiple languages? Are there any holidays or festivals that you should be aware of when planning your content schedule?
As for the bait, well that can be anything that you use to attract and convert potential leads. So you will need to pick your keywords, run some split tests to optimize your content, and learn what your competitors are doing, and with what success.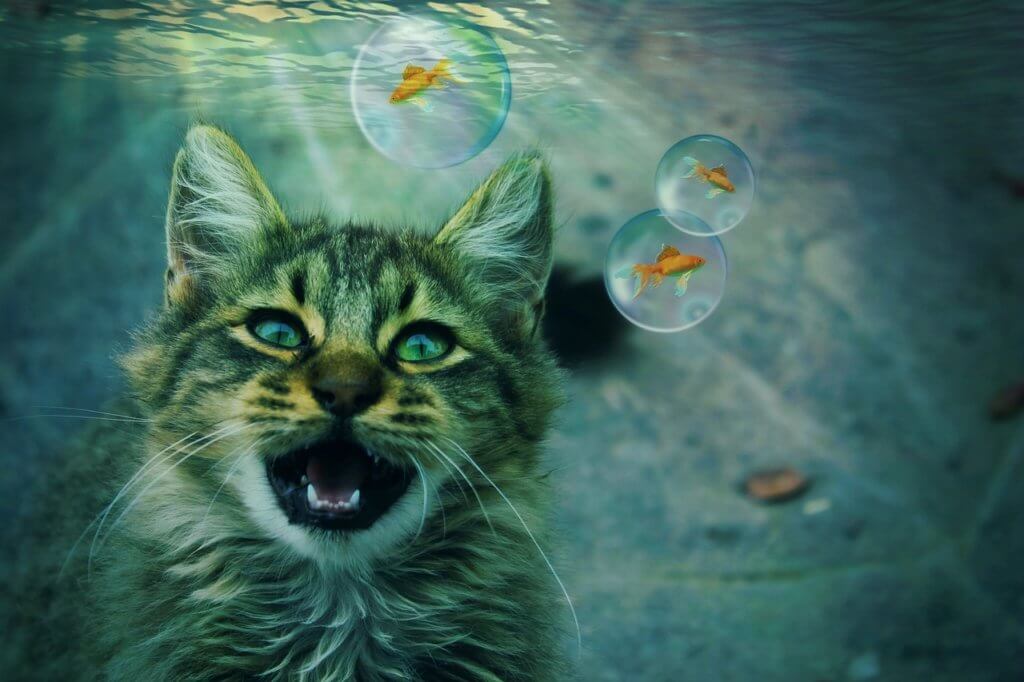 It is also essential to be aware of any laws, or other regulations that could affect your marketing campaign. This is especially relevant when expanding your business internationally, where there may be different trade restrictions, or commercial obligations.
Finally, it is important to stay up-to-date with current events. For example, if your target audience is in an area that has recently suffered severe weather conditions, or is preoccupied with a national celebration, your content may not receive as much attention as it would have otherwise. This can skew your data, and be pretty disheartening, if you don't know the reasons behind it.
The more you know about the reasons behind your audience's decisions, the more effectively and proactively you can handle fluctuations in the market and changes in consumer trends.
Finding Your Spot
Choosing your niche is essential, especially if you are launching an ecommerce business. As we have already seen, casting the net too wide can mean a lot of wasted effort, and low value leads. However, to accurately narrow down your target market, and develop precise, consumer-focused marketing messages, you need to select a niche that you are comfortable with, and which is not already too competitive.
In many ways, this is just like finding your own fishing spot. Not only will you become more knowledgeable about the area, and what to expect from it, but you will also not be encroaching on another's spot.
This means less competition for your catch, and fewer unknown elements impacting your chances of success. To find this spot, you will need to learn where others are fishing, research conditions in several locations, and potentially even try out a few spots to determine which is the most viable.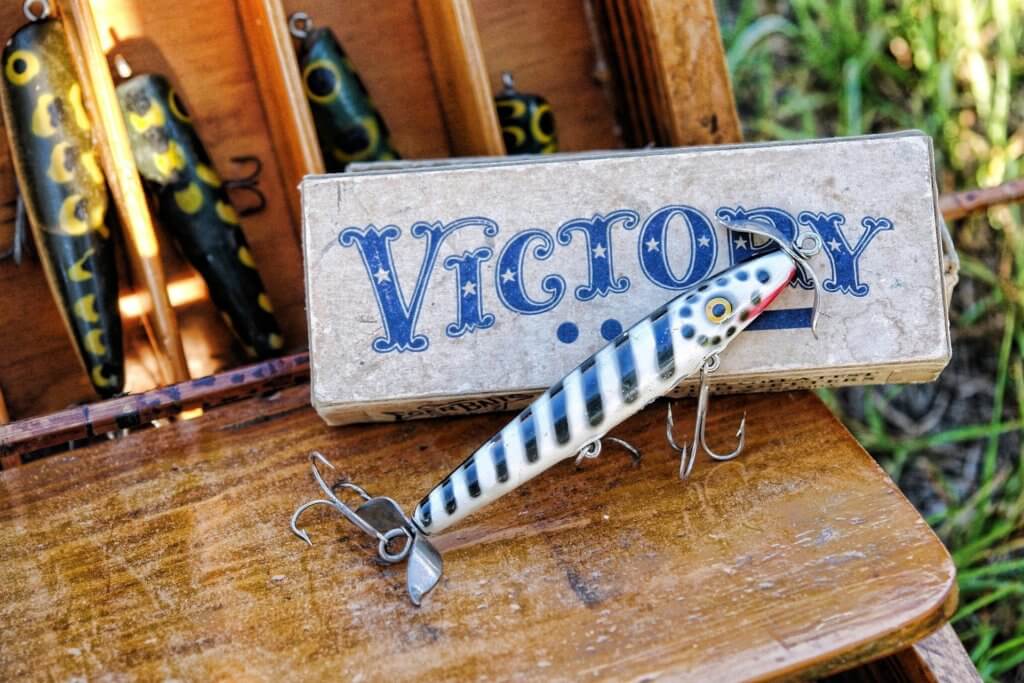 So there you have it; the next time you feel like your content marketing efforts are proving less successful than hoped, remember that there are days when the fish just won't bite. It can be frustrating and discouraging when you put all that effort in for little-to-no return, but not every day will be like that.
Content marketing, like fishing, should not be a chore; if you're not enjoying yourself, then it's time to step  back and try another approach. Explore a new area, try out some different 'bait', or just look around to see what's working for others in your industry.
With experience, you'll come to recognize changes in the market and developing trends as surely as a spearfisher can see a riptide, or an angler can select the perfect lure. Before long, you will begin to see an increased return for your efforts, which will do more than simply put dinner on the table. Just remember, your customers are not fish, so please don't try to eat them.